Our site is the collaborative opus with
Charles Elias Disney and Daniel Harwood Disney
with reflective musings by the late Meredith A. Disney...

WELCOME to our Home Page...
This website was originally created 1996-1998 incl. with periodic updates.
Patrick Tighe is the site Disney Biographer from Newport Beach, California.
© 1997-1998
---
Walt Disney very often would state:
"Remember, It all started with a Dream and a Mouse."

​This site is lovingly dedicated to the life and times of Walter Elias Disney...
​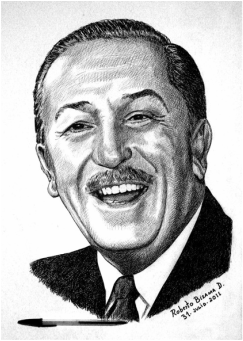 Walt Disney was a genuine man who, more than anything, loved his family and his friends. His parents were Elias Charles Disney and Flora Call Disney. His siblings were Herbert Arthur Disney, Raymond Arnold Disney, Roy Oliver Disney and Ruth Flora Disney.

His wife was Lillian Marie Disney and daughters were Diane Marie Disney and Sharon Mae Disney.

Walt was an American original who came from the most humble of beginnings. Throughout his life he never moved far from his deeply held family roots and he often referred to his childhood memories and experiences. He was born in Chicago and some of his early formative years were spent on a family farm in Marceline, Missouri. His years in Marceline had some of the greatest influences on his life as this is where he learned to really love animals and everything relating to nature. He really loved trains as the Atchison, Topeka & Santa Fe Railroad ran through Marceline. His earliest drawings were done on the side of a small barn and his first money he earned was drawing a horse named "Rupert" for neighbor "Doc" Sherwood, a physician, who lived nearby. He often would spend time under a tree he called his "The Dreaming Tree!"

In was in Kansas City, Missouri where Walt and his older brother Roy delivered newspapers as teenagers and where Walt and his sister Ruth spent many Saturdays at Electric Park, an amusement park, where he loved the beautiful gardens, and to enjoy families having a good time. The very experiences at Electric Park that planted the early seeds for what would, many years later, become his iconic Disneyland Park. Kansas City is where he continued to develop his creative artistic instincts, where he attended some summer art classes at the Kansas City Art Institute and where he opened his first studios known as Kaycee Studios and his Laugh-O-gram Studio where he had a pet mouse he fed and he lovingly called "Mortimer." In Kansas City he met Ub Iwerks who became his close lifetime friend and business associate with whom he collaborated with across so many years and where Mickey Mouse was born!

And it was in Burbank, California where Walt worked very diligently with his many collaborators to fulfill his dreams of creating consistently the greatest entertainment for families in his own lifetime! Walt's imagination was beyond what anyone else had ever envisioned and he always wanted his work to be created on the highest level because he always respected the public, and in turn, the public shared his vision by supporting his many beautiful and even inspiring accomplishments for so many generations! Further details of Walt's iconic life and insights into other pertinent lives of both family and friends are emphasized within this site.

There is so much more to say about Walt Disney. He was an innovator, able to see the potential in people and new film processes, starting with synchronized sound, to Technicolor, to the multi-plane camera, to television and theme parks. His many firsts helped revolutionize the entertainment industry. At virtually every step, people called his projects a "folly" or "unattainable," but Walt would always surprise them. The Walt Disney Company thrives today, with millions of people visiting the six theme parks, and millions of children still enjoying the films their parents and grandparents loved, from Snow White and the Seven Dwarfs to Mary Poppins. They say it all started with a mouse, but it really all started with a man: a dreamer and modernizer named Walt Disney. Walt never forfeited his common touch and he always believed that he, along with his growing number of close creative collaborators, would create the finest animated and true life stories and family parks and resorts and other forms of entertainment for families worldwide!

Walt's story is never-ending and insightful reflections will always be added to this site coming from family and friends.
​

"When we opened Disneyland in Anaheim, a lot of people got the impressions that it was a get-rich-quick thing, but they didn't realize that behind Disneyland was this great organization that I built here at the Studio, and they all got into it and we were doing it because we loved to do it. It has that thing--the imagination, and the feeling of happy excitement--I knew when I was a kid in Marceline and Kansas City."
Walt Disney

"Why do we have to grow up? I know more adults who have the children's approach to life. They're people who don't give a hang what the Joneses do. You see them at Disneyland every time you go there. They are not afraid to be delighted with simple pleasures, and they have a degree of contentment with what life has brought---sometimes it isn't much, either."

Walt Disney

"In these days of world tensions, when the faith of men is being tested as never before, I am personally thankful that my parents taught me at a very early age to have a strong personal belief and reliance in the power of prayer for Divine Inspiration."
Walt Disney

To Uncle Walt we say: "A heartfelt thank you! Your visions and dreams continue to this day! And we are most grateful for the years and the many wonderful experiences we were blessed to have personally shared with you and Lilly and your family. You are always in our hearts and in our prayers."
​
​ Charles Elias Disney

---
---
Throughout his lifetime, Walt Disney was an extraordinary person and he understood human nature in a very genuine and personal manner and all coming from his heart, because he really did love people!
​
---

And now, earnest and heartfelt reflections, always connecting with our lovely Family & Friends...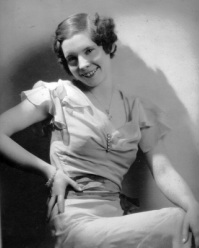 Meredith Alvah Disney was a multifaceted lady who was the Mother of Charles Elias Disney and step-Mother of Daniel H. Disney. She was married to Raymond A. Disney, one of the older brothers to Walt Disney. Early in life, she was an elementary school teacher and an important early active collaborator with the composition of music and lyrics for feature films. She was a very close lifetime friend to both Walt and Lilly Disney and Roy O. and Edna Disney. Meredith was the co-founder of LodeStar Pictures, an early feature film financing entity. LodeStar Pictures was involved with some very wonderful films across many years! Meredith was engaged with LodeStar Pictures up to the time when she passed away as the result of a terrible automobile accident that occurred when she was returning home from Catholic Mass. Many of Meredith's very close friends were often also involved in the film and entertainment industry and in particular her very longtime friend, actress, and entrepreneur, Rosalind Russell. Both Meredith and Rosalind shared their deep devotion to the Roman Catholic Church and often hosted fundraisers for the Church as well as for many other philanthropic and charitable endeavors.

Throughout her life Meredith facilitated and organized numerous groups to work together for many wonderful causes that would help people attain success in whatever good they desired for their lives! She was always a source of encouragement to everyone she met, especially children!

In later years Meredith helped raise funds for the construction of the Cathedral of Our Lady of the Angels and the Walt Disney Concert Hall both in downtown Los Angeles. One of her particular interests was with the Shriner's Hospitals for Crippled Children. Meredith believed and lived by this custom: "It was never about what you have or what you own but most importantly, what good you can do for others with what you do have, because all that you have is a blessing from God!" Meredith laughingly would state: "I never saw a moving truck follow a funeral hearse into the cemetery! Sadly, some folks really do believe they will take everything they possess with them, and even when they pass from this life. I really do believe a great and most likely an unexpected surprise awaits them! But, God will forgive them!" She did believe and with great conviction that for everyone each and every day was a gift from God. And on her crypt monument the following epitaph reads: "You are loved by everyone you met. You are now in the Company of Jesus and His Mother and all of the Saints of God."
---
---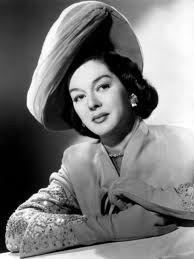 Rosalind Russell
Catherine Rosalind Russell and Meredith A. Disney were very close friends across many, many years. Their thought process was quite similar on religious, and personal and business affairs! Very often, because Meredith and Rosalind's characteristics were so similar, people thought they must surely be sisters! Rosalind and Meredith saw and really believed in the true nature and value of honest humor! Rosalind and Meredith were both born in 1907. Rosalind was a very successful actress on the Broadway stage and in so many films! Additionally, she was a singer and screenwriter. Most everyone identifies with her as their very own "Auntie Mame," one of Rosalind's personal and favorite film and stage roles when she played Mame Dennis. Her starring roles also included director Howard Hawks' comedy "His Girl Friday" with Cary Grant. Her role in "Gypsy" with Natalie Wood and Karl Malden when she played Rose Hovick, Gypsy Rose Lee's Mother, was another one of her cherished roles. She starred in many, many other feature films. She was nominated for and won all five Golden Globes. She won a Tony Award in 1953. Rosalind was nominated for four Academy Awards for Best Actress! Rosalind was featured on the cover of Life Magazine in 1939 and again in 1956 for her starring role in "Auntie Mame." She was also featured on the cover of Time Magazine in 1953 in an article entitled "100 ways to lose a man." She was an actress who was able to successfully play comedic roles as well as serious roles. Rosalind was generous to a fault! She was an astute business lady and she invested in "seed" funding for feature film productions. Rosalind and Meredith regularly enjoyed visiting the Los Angeles Children's Hospital and the Shriner's Hospital for Crippled Children and taking gifts to children.

A funny and very cute story Rosalind liked to share was about the day she was with close friends Lilly Disney and Edna Disney and Meredith Disney when they enjoyed lunch together at the Musso & Frank Grill in Hollywood. Following lunch as they were leaving the grill, they encountered an organ grinder and his small dancing monkey. The monkey held out a tin cup for tips and each of the women placed some money in the cup and when Rosalind stooped down to place her money in the cup, the little monkey jumped on her shoulder and grabbed her hat. The monkey then placed Rosalind's hat on his head and began to dance! The four friends could hardly contain their laughter and Rosalind thought the monkey looked so cute and so she let him keep the hat as a gift and, anyway, she said: "The hat looked better on the monkey than on me!" Rosalind's humor and laughter was always so genuine, so engaging, and always quite infectious, to be certain!

Rosalind Russell was truly a "one of a kind lady" and a very dear and sweet and loving friend across so many years and when she passed away, Meredith Disney said: "I have lost one of my closest and best friends. Rosalind will always live on in my heart. I miss her presence and her love and friendship and I pray for her to help make Heaven happy!"
---
---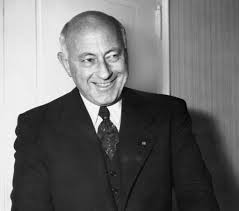 Cecil Blount DeMille was a longtime very close friend and business associate of Meredith Disney. He was often legitimately referred to as one of the actual original "Founding fathers of Hollywood!" He was co-founder of Paramount Pictures Studios where the majority of his remarkable films were produced. His 1956 grand epic classic "The Ten Commandments" starring Charlton Heston and Yul Brynner is still one of the top grossing films (with adjusted grosses of 2 billion dollars) of all-time right up to this day! DeMille began his career as a stage actor in 1900. He later moved on to writing and directing stage productions. His first silent film, "The Squaw Man" (1914), was a huge box-office hit and "served to really put Hollywood on the map." His first Biblical epic, "The Ten Commandments" (1923), was both a critical and financial success; it held the Paramount revenue record for 25 years. DeMille's silent film "The King of Kings" (1927) depicting the life of Christ and starring H. B. Warner has likely been seen by more people than any other film in history! Meredith Disney invested in the making of "The Ten Commandments" (1956) and this launched her film seed financing entity known as LodeStar Pictures Est. 1956. Meredith and Cecil's wife Constance were very close friends and frequently enjoyed social parties together, very often in the beautiful DeMille residence at 2010 DeMille Drive in the Los Feliz area of Los Angeles. Actually, Mickey Mouse who was a pet mouse Walt Disney had in his original office in Kansas City, MO and that he had named "Mortimer" and he was "born" in Los Feliz where Walt Disney animated his first image of the now-legendary character in the garage of his uncle's house, which was located on Kingswell Avenue between Vermont Avenue and Rodney Drive in the lovely Los Feliz neighborhood not far from the DeMille home. Charles Elias Disney and Cecil B. DeMille were very close and Charles Elias often enjoyed visiting Cecil and Constance in their home. Charles Elias visited the set of the epic-historical 1956 "The Ten Commandments" in Egypt during the actual filming of the DeMille film and at the time when DeMille suffered a near-fatal heart attack that impacted him for the remainder of his life right up to the time when he passed away on January 21, 1959. DeMille was really a kind and gentle man and like Walt and Roy Disney he was a very conservative Republican and held to strong ideals and in true DeMille fashion: "His word was always his bond!" He was a close friend to both Walt and Roy for many years! He influenced many generations of film goers as well as many other filmmakers with his consistently inspiring and lavish film productions that deeply pleased generations of film audiences. DeMille's entire life was deeply influenced by his parents and his own family and close friends. When Charles Elias visited him in his Paramount Studios Motion Picture Associates headquarters in Hollywood, DeMille was always such an energetic and kind presence. They often would enjoy lunch at Paramount. DeMille was a very generous gentleman to a fault having funded many worthy charities with his DeMille Trust that continues to this day! To be certain, "C. B. DeMille was in a well-deserved high class unto himself!"
---
---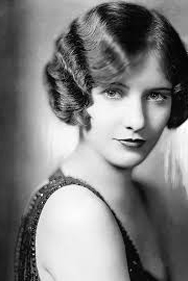 Barbara Stanwyck
was a longtime close personal friend with Meredith Disney. Both friends were born exactly three months apart and they would often jokingly tell friends they were "twins!" She was an accomplished film and television star, known during her 60-year career as a consummate and versatile professional with a strong, realistic screen presence, and a favorite of film directors including Cecil B. DeMille, Fritz Lang and Frank Capra. After a short but notable career as a stage actress in the late 1920s, she made 85 films in 38 years in Hollywood, before turning to television.
Barbara enjoyed making films and she would always be prepared before she went before the cameras, and she was able to show so much passion and energy in each role she played throughout her illustrious career!
Orphaned at the age of four and partially raised in foster homes, by 1944 Stanwyck had become the highest-paid woman in the United States.
She was nominated for the Academy Award
for Best
four times
for Stella Dallas
(1937), Ball of Fire
(1941), Double Indemnity
(1944) and Sorry, Wrong Number
(1948). For her television work, she won three Emmy Awards
, for The Barbara Stanwyck Show
(1961), The Big Valley
(1966) and The Thorn Birds
(1983).
Many of her roles involved strong characters. In
Double Indemnity,
Stanwyck brought out the cruel nature of the "grim, unflinching murderess," marking her as the "most notorious femme" in the film
noir genre. Yet, Stanwyck was known for her accessibility and kindness to the backstage crew on any film set. She knew the names of their wives and children. Frank Capra said of Stanwyck: "She was destined to be beloved by all directors, actors, crews and extras. In a Hollywood popularity contest she would win first prize hands down! She made 84 films.
Earl Hamner, Jr. (producer of
The Waltons
) had initially wanted Stanwyck for the lead role of Angela Channing on the 1980's soap opera
Falcon Crest,
but she turned it down and the role went to her best friend, Jane Wyman.
Brabara's life was filled with so many successes and it would require many more paragraphs to adequately and justly honor all of her accomplishments throughout her lifetime!
She was a devout Roman Catholic and a conservative Republican.
Stanwyck's retirement years were active, with charity work outside the limelight and she particularly enjoyed visiting the Children's Hospital in Los Angeles often with Meredith Disney, Lilly Disney, Rosalind Russell, and Jane Wyman, four of her dearest friends across many years. She also was most generous giving much of her wealth to a Catholic orphanage and a Catholic Monastery in the Hollywood Hills.
Barbara passed away on January 20, 1990 of congestive heart failure at age 82 at Saint John's Health Center in Santa Monica, California. In accordance with Barbara's wishes, her remains were cremated and the ashes scattered over Lone Pine, California, where she had made some of her western films.
---
---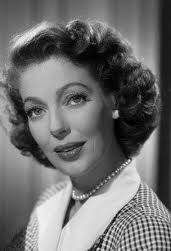 Loretta Young
Loretta Young was a lifetime close friend to Meredith A. Disney. Both were devout Roman Catholics and enjoyed promoting the same Catholic and other worthy philanthropy across many years! Loretta Young was admired by Hollywood insiders and outsiders across many generations. She was one of the most accomplished actresses in Hollywood history! Loretta starred in many, many films and television shows, and her "The Loretta Young Show" was a Sunday evening favorite to millions of families across America. She won an Oscar for her role in "The Farmer's Daughter" and she was nominated for an Oscar for her role in "Come to the Stable." Loretta was such a genuinely kind and generous friend across so many years.

---
---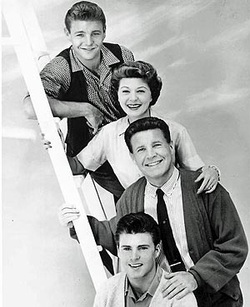 David, Harriet, Ozzie & Ricky Nelson
The Ozzie and Harriet Nelson Family were one of the most unique and talented and beloved families in the history of Hollywood! Ozzie and Harriet and sons David and Ricky were lifetime entertainers, from stage to radio to television, to films, to live performances! Charles Elias Disney and Ricky (Eric Hilliard) Nelson were the same age and close lifetime friends right up to the time when Rick passed away as the result of a private plane mishap in De Kalb, Texas on New Year's Eve, December 31, 1985. Harriet Nelson and Meredith Disney were very close friends and enjoyed playing bridge regularly. David Nelson was also very multifaceted. and among other entertainment endeavors, for many years he was associated with LodeStar Pictures with Meredith Disney, Charles Elias Disney and Daniel H. Disney. The Nelson's were really a unique family both collectively and individually and they achieved so much success across so many years. Ozwald (Ozzie) George Nelson and Harriet Hilliard Nelson were both lifetime noted talented musicians. Ozzie was an American band leader, actor, and television director and producer. Harriet was a singer and actress. The Nelson's together first emerged on the American scene with their weekly radio show: "The Adventures of Ozzie and Harriett." And later their very popular TV show by the same name! The Nelson's had a positive impact on American culture for many generations! Ricky Nelson was featured on the cover of Life Magazine on Dec. 1, 1958. In 1957, Charles Elias Disney, still a teenager himself, helped convince Ozzie to prevail with his personal connections with MCA (Music Corporation of America) so that Ricky would audition and cut his first record that fast became the # 1 album entitled "Ricky.". This led to Rick becoming a most successful recording artist with many very popular records/albums to follow. And, of course, as they say: "The rest is history!" Charles Elias Disney looks back on the life of his close and dear friend Rick Nelson, and he reminiscences: "Rick was always happy and I loved him as well as his brother and mom and dad. Rick always kept in touch with me, even when he gained so much fame as a most popular and successful singer. The last time I spoke to him was two days before he passed away. I will never forget him!"
---
---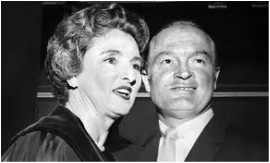 Dolores & Bob Hope
Bob and Dolores Hope were two of the kindest friends to Meredith and Charles Elias Disney across over 50 years! Bob was a vaudeville comedian and film actor and radio and TV headliner for over 75 years. He was one of the most generous entertainers of all time and he helped many "beginners" to stardom throughout his entire life. Bob funded countless charities! He and close friend Bing Crosby made a series of "Road Pictures" at Paramount Pictures as well as many other starring films. He was tireless in his desire to entertain our troops, often in harm's way, during W.W. II, Korea, Vietnam, and other military areas. His repertoire was so vast that space does not allow for us to fully present so much of his lifetime endeavors! To be certain, Bob Hope was in a class to himself and a lifetime good and close friend!

Dolores Hope was a wonderful singer in her own right and she made many beautiful recordings. Dolores recorded many of her longtime favorite songs following the passing of Bob Hope. Her generosity and faithfulness to her Roman Catholic Faith was quite admirable because she always was willing to assist so many Church endeavors as well as countless other charities. She and Bob were substantial donors to the Cathedral of Our Lady of the Angels in Los Angeles and countless other worthy philanthropy and many, many charities throughout their lifetimes! It is almost impossible to adequately outline the vast amount of endeavors the Hopes were involved with!
---
---
Bing Crosby
Bing Crosby's (Harry Lillis "Bing" Crosby) bass-baritone voice was also in a class unto himself! He was one of the most successful recording artists of all time! His "White Christmas" album is still a leading seller generation after generation! Bing was so successful not only in music but in film where he won an Academy Award for his role as Father Chuck O'Malley in "Going My Way " in 1944 and was nominated for the sequel role for "The Bells of St. Mary's " in 1945. He was the first of four actors to be nominated for again playing the same role. He made a series of hugely successful "Road Pictures" with Bob Hope at Paramount Pictures and so many other varied films throughout his lifetime. He has three stars on the famous Hollywood Walk of Fame for motion pictures, radio, and audio recording. He generously performed for our troops during W.W. II and he was an inventor of electronic systems. Bing was a lifelong friend to Raymond, Meredith and Charles Elias Disney. As a special gift, he even sang his iconic "White Christmas" for one of Meredith's birthday celebrations in the famous Polo Lounge at the Beverly Hills Hotel many years ago!​
---
---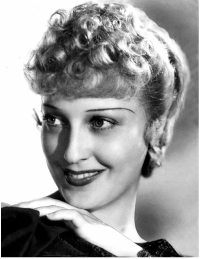 Jeanette Anna MacDonald was an American singer and actress best remembered for her musical films of the 1930s with Maurice Chevalier (The Love Parade, Love Me Tonight, The Merry Widow and One Hour With You) and Nelson Eddy (Naughty Marietta, Rose-Marie, and Maytime). During the 1930s and 1940s she starred in 29 feature films, four nominated for Best Picture Oscars (The Love Parade, One Hour with You, Naughty Marietta and San Francisco), and recorded extensively, earning three gold records. She later appeared in opera, concerts, radio, and television. MacDonald was one of the most influential sopranos of the 20th century, introducing opera to movie-going audiences and inspiring a generation of singers. Jeanette and Meredith Disney were good friends for many years. Both shared their love for classical opera and in general "musicals!" When Jeanette was in Hollywood, very often she and Meredith would attend social gatherings together with their mutual friend Rosalind Russell.
---
---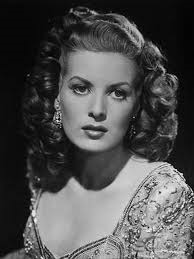 Maureen O'Hara
was a longtime close friend to Meredith Disney. Meredith always said that Maureen maintained such a beautiful complexion and that her hair was the most beautiful red color. She had such a pleasant sense of humor and always saw the good in everyone she met. Maureen was a very successful actress across many years. She was a true Irish Lady having been born in Ireland. Her film roles were so varied and with each role she presented such a convincing character. The famously
red-headed
O'Hara was noted for playing fiercely passionate heroines with a highly sensible attitude. She often worked with director
John Ford
and longtime friend John Wayne. Director John Ford, who cast her as Angharad in
How
Green Was My Valley
, which won the 1941
Academy Award for Best Picture
. Six years later, in 1947, she made what is perhaps her best-remembered film, starring as Doris Walker and the mother of a young
Natalie Wood
in
20th Century Fox's
Miracle on 34th Street
, which, despite being released in May, has become a perennial Christmas classic, with a traditional network television airing every
Thanksgiving Day
on
NBC
.
The film also helped to further establish O'Hara's career after the film garnered several awards, including an
Academy Award Nomination for Best Picture
. Maureen supported many charities including the
Sisters of Mercy
and she was a devout Roman Catholic throughout her life. She passed from this life on October 24, 2015 in Boise, Idaho.
---
---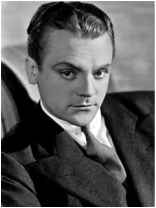 James Francis Cagney, Jr.
was an American actor and dancer, both on stage and in film, though he had his greatest impact in film. James
was known for his consistently energetic performances, distinctive vocal style, and deadpan comic timing. His active career spanned from 1919-1984. He won acclaim and major awards for a wide variety of performances. In 1999, the
American Film Institute
ranked him eighth among its list of greatest male stars of Classic Hollywood Cinema. Orson Welles said of Cagney, "[he was] maybe the greatest actor who ever appeared in front of a camera", and Stanley Kubrick considered him to be one of the best actors of all time. James was one of the most versatile actors of all time! Perhaps the film Meredith Disney and millions of others loved the most was when he played composer
George M. Cohan
in 1942 in
Yankee Doodle Dandy,
the role that won him an
Oscar
for Best Actor!
He was able to bring so much raw energy to each role he appeared in including his live stage appearances. His "gangster" roles were stunning and often shocking because as with every role, he put so much energy and he was so "believable!" Meredith Disney socialized with James and his wife Frances on several occasions and she always said that James was always the perfect host and gentleman and that he and Frances loved to be in California even when James was not in a film project.
He was a very kind and generous man and his Roman Catholic Faith was paramount in his entire life. He supported many Catholic charities and he supported the retired actors hospital for many years.
Cagney also made numerous morale-boosting troop tours before and during World War II, and was president of the
Screen Actors Guild
for two years.
Cagney died at his
Dutchess County
farm in
Stanfordville, New York
, on Easter Sunday, March 30, 1986, of a heart attack. He was 86 years old. A funeral Mass was held at Manhattan's St. Franci deSales Roman Catholic Church. The eulogy at the funeral was given by his close friend, who was also the
President of the United States
at the time,
Ronald Reagan
. His pallbearers included the boxer Floyd Patterson, the dancer
Mikhail Baryshnikov
(who had hoped to play Cagney on Broadway), actor Ralph Bellamy, and the director Miloš Forman. Cagney was entombed in a crypt in the Garden Mausoleum at the Gate of
Heaven Cemetery in Hawthorn, New York.
---
---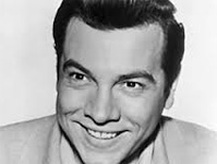 Mario Lanza
Mario Lanza was such a wonderful melodious tenor and successful Hollywood movie actor. Mario was one of the greatest tenors of all time! He was even considered by many as one of the "greatest singers" of the 20th Century! Mario was a devout Roman Catholic and his renditions of "The Lord's Prayer" and "Ave Maria" were sung so majestically and with such heart-felt emotion! He was a close personal friend to Meredith and Charles Elias Disney. He was most generous and quite gracious and kind to everyone. Mario's life was cut short at age 38 with serious heart problems. Mario's music and films continue to inspire and to entertain to this day! "The Great Caruso" was perhaps his greatest film, and "The Seven Hills of Rome" featured many of Mario's famous songs, and "For the First Time" [I'm in Love] was also a wonderful and memorable feature as well as so many other marvelous feature films!
---
---
Tony Curtis
was a longtime close friend to both Daniel H. Disney and Charles Elias Disney. Tony was always kind and professional and he engaged everyone in his conversations. Tony served proudly in the U. S. Military and he often spoke of his experiences in the service. Curtis was the father of actresses
Jamie Lee Curtis
and
Kelly Curtis
by his first wife, actress Janet Leigh. He was one of the most successful actors in Hollywood history. He acted in more than 100 films in roles covering a wide range of genres, from light comedy to serious drama. Some of his most memorable roles include
"Sweet Smell of Success,"
"The Defiant Ones,"
and
"Some Like it Hot"
with co-stars Jack Lemmon and Marilyn Monroe; this film is considered one of the funniest films of all time by the
American Film Institute!
Other major films starring Tony included
"Operation Petticoat"
with Cary Grant and
"Spartacus"
with Kirk Douglas. His last major film when he portrayed Albert DeSalvo as
"The Boston Strangler."
Daniel and Charles Elias enjoyed Tony's company and on several occasions the friends would meet at
Muzzo & Frank Grill
in Hollywood for lunch or dinner. The final time Daniel and Charles Elias saw Tony was at
Paramount Pictures
for the memorial service for mutual good friend Jack Lemmon on August 13, 2001. When Tony saw Daniel and Charles Elias he opened his arms and gave both guys a big hug and said: "I sure have missed seeing you guys, we need to do lunch in Beverly Hills in the
Polo Lounge
in the
Beverly Hills Hotel,"
another favorite place for the three friends! Sadly, this meeting and lunch never occurred! Daniel said: "Time and busy schedules can sometimes keep friends apart!"
---
---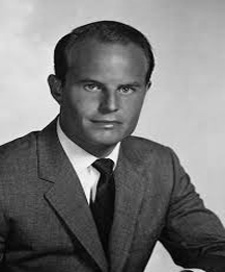 Richard D. Zanuck
Richard Darryl Zanuck was a wonderful lifetime friend. Charles Elias Disney and his late Mother Meredith Disney were close friends with Richard for many, many years. Richard was kind and genuine to everyone! Richard helped many film creators to achieve great successes and he was a fine and sincere example to all of his personal friends and business associates. His great success was built on his ability to really understand all facets of the film making industry as well as anyone in history! His word was truly his bond! His father was the late Darryl F. Zanuck, the founder of the great 20th Century-Fox Film Corp. Richard was involved in each film project bringing great insight and experience from original inception and writing to actual filming and to studio screenings and marketing and on to American and World Premieres!

---
---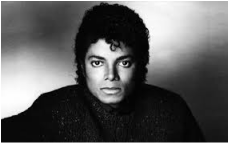 Michael Joseph Jackson was a good close friend for several years! Charles Elias Disney and Daniel H. Disney first met Michael at Disneyland Park in Anaheim, California in the spring of 1998. Michael loved and admired Walt Disney and everything associated with Disney! Michael Jackson was one of the most talented and really successful entertainers in the 20th Century and on into the 21st Century! He first began to sing and dance with his brothers in his family ensemble known as the Jackson Five. He was the youngest member of the group comprised of his older brothers Jackie, Tito, Jermaine and Marlon. His parents are Joe and Katherine Jackson. Michael was a multi-talented entertainer but to us he was simply a good friend and the times we were able to spend with him were special experiences. He invited us to his 2,800 acre Neverland Ranch located near Los Olives, California on several occasions and on each visit both of us really enjoyed his very kind and sincere hospitality. The world-renowned success of Michael was quite astounding and since he said he considered both of us among some of his good, close, and personal friends, we won't elaborate on his almost countless triumphal successes! We will leave these relevant statistics to historians! He was considered as one of the greatest entertainers of all time! "HE WAS, to be certain!" One of the final times we were to spend an entire day with Michael was in the summer of 2002 when he asked us to accompany him to the Ronald Reagan Presidential Library in Simi Valley, California. Michael was a great admirer of President and Mrs. Reagan! While we did not have many more opportunities to personally spend a long period with Michael, we did speak with him on the phone on several occasions.

​The final time we did spend personal time with Michael Jackson was when we sat together for the funeral Mass for the great actor Gregory Peck on Monday, June 17, 2003 in the Cathedral of Our Lady of the Angels in downtown, Los Angeles. Following the Funeral Mass, we accompanied Michael for a buffet in the Los Angeles Club and each one of us recalled so many wonderful and even happy and joyful times we had spent together across the years! It was always fun to hear Michael laugh! We particularly remember Michael asking us about Heaven and did each one of us believe we would enter Heaven. As Roman Catholics, he wanted us to explain our beliefs so he could more clearly understand the Catholic view of Heaven and Eternity and this was obviously really very important to him. Michael Jackson passed from this life on June 25, 2009, and very often both of us remember our kind and genuinely generous friend we loved very dearly, and we do miss him and wish we could have spent even more time with Michael, and to be, as he would state: "His very good friends!"
---
---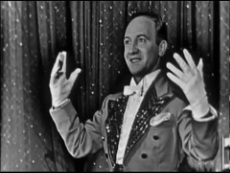 Franz Furtner was a good and close and longtime friend to Charles Elias Disney and his dad and mom for many years. He was born on October 19, 1907 in Eichgraben, a small town northeast of Austria. He immigrated to the United States and became a U. S. Citizen in 1951. Franz known as "The Great Unus" was a one-of-a-kind athletic-performer and an unmatched equilibrist. He was able to balance himself completely on his right forefinger and he was the very popular center ring star with the Ringling Bros. Barnum & Bailey Circus for several years. Later on he performed with the Shrine Circuses nationwide and he stayed with the Shrine Circus routes for many years. He was also featured on many television variety shows including The Ed Sullivan Show. His picture was included in a Life Magazine feature on July 30, 1956 about the end of the big top circus tent show and the end of an era!

Charles Elias stated: "Franz actually did exactly what is shown. He DID balance himself on his right forefinger with and without his glove, and I witnessed this incredible feat up very close and in person many, many times! This has always been one of the most astonishing presentations I have ever seen in my entire life!" Franz had perhaps the greatest body balance with perfect equilibrium of all time!

Charles Elias first met Franz and his wife Valentina ("Viva") when he was introduced to them at the Ararat Shrine Circus in Kansas City, Missouri in 1952. Valentina assisted Franz (Unus) with each of his live performances! Franz and Charles Elias enjoyed visiting and when Franz and Valentina enjoyed an evening dinner party hosted by the Disney family at the very luxurious Eddy's Restaurant & Nightclub in downtown Kansas City and they invited Charles Elias to sit at their table for the evening. This was a very exciting time for Charles Elias and for the remainder of the Shrine Circus displays that week, he got to spend time with Franz and Viva for each performance!

For many years both friends corresponded and when Franz and his wife Valentina ("Viva") retired to Sarasota, Florida, they invited Charles Elias to visit which he did visit on several occasions. Franz and Viva had opened an elegant motor hotel resort and a dramatic neon sign at the entrance featured Franz as Unus standing on his forefinger! Quite a dramatic sign display to say the least! Franz and Viva had four wonderful children: Nina, Victoria, Jennifer and Franz, Jr.

Franz Furtner (Unus) made his American debut on April 5, 1948 at Madison Square Garden in New York. He was featured in the center ring in a three-ring display of hand balances, but the printed program was unequivocal as to who was the star act there: "Flushed with a succession of European triumphs, but shy of an American venture, only John Ringling North's persuasion brings to America for the first time the upside-down-gravity defying, equilibrium wonder, the debonair, incredible Unus, the man who balances on his forefinger."

Franz was very charitable and he donated countless live performances of his forefinger feats to help many organizations, especially for the Shriner's Hospitals for Children. He lived out his life keeping in close contact with his worldwide friends and Charles Elias Disney will always cherish the friendship he shared with Franz and Viva and their four children. Franz passed away at his Florida home on August 22, 1994.
---
To see Unus in his live performance, copy & paste into your browser:
https://www.youtube.com/watch?v=V0sSGI9gkWQ
---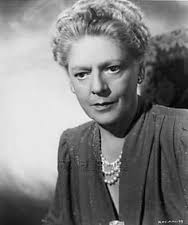 Ethel Mae Barrymore
was a very longtime friend to Meredith Disney. Ethel always called Meredith "My much younger sister!" They shared many mutual interests in film and religious endeavors. Often, they were "The last one's laughing" as they found innocent humor in so many everyday circumstances! Ethel was such an elegant and refined lady, to say the least!
Ethel was one of the greatest stage and film actresses of all time! She came from a long line of actors. Her brothers were Lionel Barrymore and John Barrymore. She was the aunt of John Drew Barrymore and the great-aunt of current actress Drew Barrymore. She was also a granddaughter of actress and theater manager Louisa Lane Drew and the niece of Broadway matinee idol John Drew, Jr. and early
Vitagraph Studios
movie star Sidney Drew.
Her wit and humor were unmatched and quite genuine and she was always able to portray each character in every role with deep conviction and believably.
She was such a natural and she approached each new role determined to make the role her "Best role!"
Ethel was a very loving lady who put her family first and in light of her great celebrity she insisted on spending quality time with her children each day. Ethel Barrymore married Russell Griswold Colt (1882–1960).
The couple had three children
:
Samuel Colt (1909–1986) a Hollywood agent; Ethel Barrymore Colt (1912–1977), a Hollywood actress and singer who appeared on Broadway in Stephen
Sondheim's
Follies
; and John Drew Colt (1913–1975) who became an actor.
Ethel Barrymore was a devout Roman Catholic and she was mostly a conservative in her political convictions. She was very charitable and was very generous including with various church endeavors. She enjoyed watching boxing matches. Ethel really loved attending the Los Angeles Symphony, often with Lillian and Meredith Disney.
She was a great admirer of Walt Disney and she did make it to Disneyland in 1956 and she said of the experience: "I really loved to see all of the happy families enjoying their time together!"
She lived for many years in New York as she appeared in and starred in many Broadway stage performances and she was also a radio personality and appeared in many television performances. After she became a stage star, she would often dismiss adoring audiences who kept demanding curtain calls by saying "That's all there is---there isn't any more!" The Shubert's opened and dedicated a live theater in New York to Ethel and to this day is known as
The Ethel Barrymore Theater.
She was in so many wonderful films including
The Spiral Staircase, The Red Danube, It's a Big Country, The Story of Three Loves, Young at Heart
and her final film which was
Johnny Trouble
made in 1957. She won a Best Supporting Actress Oscar for her dramatic role in
None But the Lonely Heart,
opposite of Cary Grant. Ethel was in fifteen silent films and in twenty-three talking films! Many of her earlier films were made in New York and her later films mostly made at
Metro
in Los Angeles.
Ethel Barrymore passed away on June 18, 1959, at her home in Hollywood, California., after having lived for many years with a heart condition. She was less than two months shy of her 80th birthday. She was entombed in the mausoleum in Calvary Cemetery in East Los Angeles, California..
---
---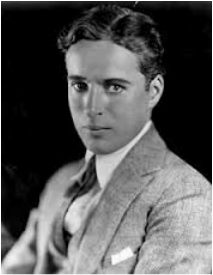 Charles "Charlie" Chaplin
Sir Charles Spencer (Charlie) Chaplin was a longtime close personal friend and he assisted Walt and Roy O. Disney at a very critical time in the early years of Walt Disney Productions. Without Charlie's personal assistance and his direct and frank intervention with RKO Radio Pictures in 1937, Disney's classic feature animated film "Snow White and the Seven Dwarfs" very likely would never have enjoyed the much deserved original full domestic and world-wide theatrical distribution and exhibition. "Charlie Chaplin and Walt Disney truly were both genuinely creative geniuses, and in their own respective lifetimes!" When Walt was a youngster growing up in Kansas City, Missouri, he often dressed up and imitated Charlie. In later years, both became very good and close friends!

Meredith Disney and Charlie Chaplin were longtime friends and Meredith was a guest for many lovely parties and celebrations Charlie hosted in his mansion in Hollywood. Charlie created the majority of his own film work from imagining, writing, producing, music composition, acting, and directing every scene and through to actual film marketing! Charlie, along with close friends actor Douglas Fairbanks, Sr., actress Mary Pickford, and film maker D. W. Griffith founded the original United Artists Pictures Corporation in Hollywood on February 5, 1919. Charlie was appointed a Knight Commander of the Most Excellent Order of the British Empire, thus, "Sir Charles Spencer Chaplin." He received several Academy Awards (Oscars) for his films. Charlie's character "The Little Tramp" entertained millions and millions of movie goers across many years! Truly, one of Charlie's greatest films was "The Great Dictator" Charlie was really a genuine Hollywood original and he was a "sweet and sincere friend" who advanced the careers of many, many actors and others in Hollywood! Charlie passed away on Christmas Day, December 25, 1977.


---