"It all started with a dream and a mouse..." Walt Disney
Disney: The Happiest Places On Earth!

​
​Walt Disney: THE eminent and most remarkable creative genius, artist, and business entrepreneur! THE original Imagineer for all people - for all of the generations and for all of the ages!
​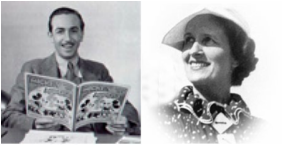 Walter Elias Disney & Lillian Bounds Disney
---
Walt Disney's first Animation Studio known as Laugh-O-Grams
​located in Kansas City, Missouri...the building still exists!
From Kansas City to California...

​Several of our very favorite pictures of Uncle Walt Disney...
How we love to remember Walt and his beloved family Charles Elias Disney

​Walt never forgot his very deep Midwestern roots from Marceline to Kansas City, Missouri...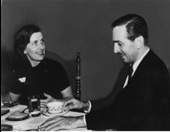 Lillian & Walt Disney
---
Walt Disney was the consummate dreamer and hands-on imaginative, inventive, artistic, and original creator...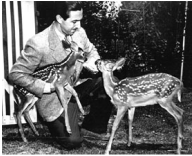 Walt Disney with Fawns
---

Walt always had quality time for his family and his extended close family and friends...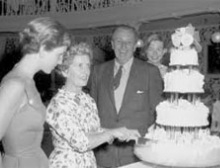 Diane, Lillian, Walt, and Sharon Disney
---
Roy Oliver Disney: Walt's brother, his financial impresario, and Walt's confidant and closest friend...
​
Ronald W. Miller: Walt's son-in-law, very successfully created The Disney Channel and ​set the stage for Disney Live Broadway Shows...


The Walt Disney Concert Hall including the REDCAT- Roy O. & Edna Disney/California Arts Theater

​The Roy and Patricia Disney Family Cancer Center adjacent to Providence-St. Joseph Hospital in Burbank, California is directly across the street from the world headquarters of The Walt Disney Company
Roy Edward Disney, Walt's nephew, who continued, and expanded upon Walt's dreams--twice!

​Elias Charles Disney and Flora Call Disney, The Disney Family Parents...