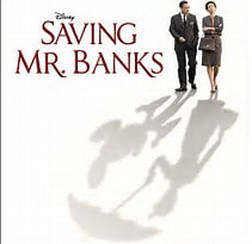 "Saving Mr. Banks" really is a tender and enjoyable film about Walt Disney when he was long negotiating with P. L. Travers for the film rights for her novel "Mary Poppins." This family film starring Tom Hanks as Walt Disney and Emma Thompson as Pamela Travers will be enjoyed by all people who admire Walt Disney and will provide insight into the nearly 20 years Walt spent convincing the author, Pamela L. Travers, to provide him with the film rights to this wonderful enduring classic story of "Mary Poppins."

"Saving Mr. Banks" ends with this affectionate credit salutation:

In Honor of Diane Disney Miller 1933-2013

"Thanks, Bob Iger!"