Reflections & Images of many Close Family & Friends... "Lest We Forget...!"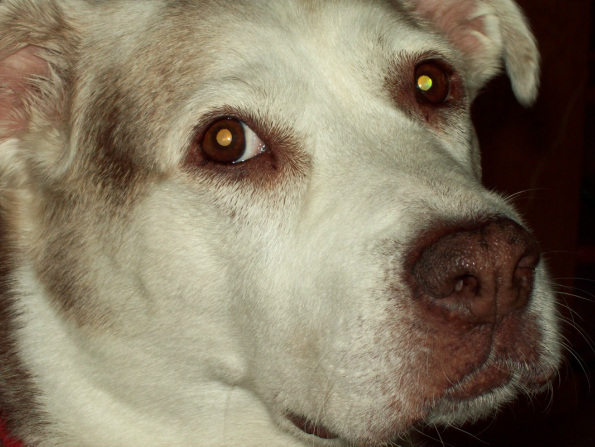 Lupe' Disney....Truly, one of God's Greatest Dogs, July 4, 2002 + February 14, 2014. "Our dog was really one of our best loyal and forever friends, and we miss her physical presence so much! Her spirit lives on! The Disney Family enjoys a very long historical love for dogs...!"
Daniel H. Disney "Preview Opening" of the Cathedral of Our Lady of the Angels, Los Angeles, California September 2, 2002

+Roger Cardinal Michael Mahony,

the retired Archbishop of Los Angels, California has been a very longtime close family friend for so many years. Cardinal Mahony has inspired us and helped us by his example to be better individuals as we live our lives following Christ! Daniel H. Disney worked closely with Cardinal Mahony for many months to create and establish print and so many other graphic images for the new

Roman Catholic Cathedral of Our Lady of the Angels

that opened in 2002. During his tenure as Los Angeles Archbishop, Cardinal Mahony was instrumental in dividing the Archdiocese into five administrative subdivisions and in guiding the construction of the

Cathedral of Our Lady of the Angels.

Born in the Hollywood neighborhood of Los Angeles and raised in the city's San Fernando Valley area, Mahony was ordained to the priesthood in the Diocese

of Monterey-Fresno in 1962. He was appointed Auxiliary Bishop of the Diocese of Fresno in January 1975 and consecrated Bishop in March 1975. He was then appointed Bishop of Stockton in 1980. In 1985, Cardinal Mahony was appointed Archbishop of Los Angeles by Pope John Paul, II and became the first Los Angeles native to hold the office. He was created a Cardinal in 1991 by Pope John Paul II, and as such voted in the Papal conclaves that elected Popes Benedict XVI and Francis. The late Meredith A. Disney as well as sons Daniel H. Disney and Charles Elias Disney consider Cardinal Mahony to be one of their dearest longtime friends and across so many years! He is considered a member of the Disney Family! Cardinal Mahony's Father and Mother were Victor and Loretta Mahony. The Knights of Columbus Council in St. Charles Borromeo Parish in North Hollywood bears the name of Cardinal Mahony's beloved father Victor. This is the same Parish where Cardinal Mahony was baptized and confirmed and where he learned to love The Gospels and to serve others as encouraged by his parents, and where he attended Catholic Elementary School.

---

+Cardinal Roger M. Mahony with Camel at Nativity scene at the Cathedral of Our Lady of the Angels, December 3, 2002

Monsignor Kevin Kostelnik with his dog Joaquin on St. Patrick's Day, March 17, 2002. at the Cathedral of Our Lady of the Angels, Los Angeles, California. Msgr. was formerly the Pastor of the Cathedral and is a longtime personal and close friend to Daniel and Charles Elias Disney

Dr. Robert H. Schuller was a very longtime close dear friend! He established the Garden Grove, California Community Church (Reformed Church of America) and went on to build the lovely and iconic Crystal Cathedral. Meredith, Charles Elias and Daniel Disney were there for the ground breaking ceremony in 1980. Dr. Schuller inspired countless numbers of people with his "Possibility Thinking" messages and through his weekly "Hour of Power" television broadcast worldwide and his many novels and other writings! Dr. Schuller was an inspiration to his church and to people worldwide. He was also a very close longtime personal friend to +Roger Cardinal Mahony, the Los Angeles Roman Catholic Archbishop.

---

Charles Elias Disney in St. Peter's Square in Vatican City in Rome, Italy in 1998 prior to his private audience with His Holiness Pope John Paul, II who is now Saint John Paul, II

Charles Elias Disney & Daniel H. Disney with Pinocchio at Crystal Bridges Art Museum in Bentonville, Arkansas 2013

Daniel H. Disney & Charles Elias Disney with "Elias" the Lion Cub in Orlando, Florida animal refuge in 2013. Both brothers are avid supporters and activists for saving and preserving so many wild animals in the African Continent and elsewhere. Many, many of these magnificent Creatures are actually quite endangered!

CECIL THE LION resting ...What a magnificent & handsome Creature! And Cecil is missed by admirers worldwide! "I was in his presence countless numbers of time across many years." Charles Elias Disney

---

Charles Elias Disney's personal interaction with wild animals: Lions, Tigers & Tiglons...inside & outside of their circus enclosures!
​


When Charles Elias Disney was in his early 20's, he enjoyed the personal and very exciting life experience of actually spending an 18 month season traveling with the famous George Hamid-Morton Circus (originally Wild Bill Cody's Wild West Show) assisting a renowned and quite lovely lady wild animal trainer known as Evelyn Currie and her trainer Robert Frangi. She had numerous Lions and Tigers and a litter of Tiglons in her circus presentations. Charles Elias assisted with the cleaning and feeding, and during the live circus performances, when he interacted with the animals. Her Tiglons were a cross between a male Tiger (Panthera tigris) and a Lioness (Panthera leo). Male Tiglons have the mane of a lion and the stripes of a tiger! Female Tiglons have the stripes! Quite stunningly beautiful! Charles Elias got to live close to and to understand these magnificent wild animals up close and personal and to know each animal by his or her name, and to have absolute complete respect for each one of them. Evelyn's animals were never drugged or sedated! When one of the Tiglons was being treated for a serious tooth problem and was outside of his enclosure, Charles Elias was assisting the veterinarian by holding his head and the Tiglon known as Roberto closed his powerful jaws very tightly on Charles Elias' left buttocks. Fortunately, Charles Elias was wearing a new pair of Levi's dungarees' and even though the Tiglons teeth penetrated through the Levi's and sank deeply into his buttocks, the new Levi's really saved the day! The encounter left Charles Elias with several very deep tooth gashes and he was treated and received twenty or more stitches. This incident also began and confirmed Charles Elias' passion and love for these wild animals that continues to this day! Charles Elias has always loved and been awed by these magnificent and stately wild animals and so the tragic killing/poaching of Cecil the Lion has greatly and profoundly saddened him. He stated: "A very sad, violent, and completely unnecessary ending for such a splendid and magnificent and beloved wild Creature!" And this fact continues: Lions ARE threatened in Africa, to be certain! In addition, as Charles Elias Disney stated: "You can 'train' Lions and Tigers and Tiglons, but never, ever, can you 'tame' them. They will always be wild animals, as God intended they should naturally remain!"
Daniel H. Disney

---

---

Walt Disney with his Irish Setter. Walt loved all animals and he had a great love for canines like his dog known as "Princess." This photographic portrait was one of his last portrait sittings and was made of our Uncle Walt and his canine companion on December 23, 1965. Very sadly, he passed away from his family one year later in Providence-St. Joseph's Hospital across the street from his Walt Disney Studios in Burbank, California on December 15, 1966. This is one of our countless favorite images of our beloved Uncle Walt!
Daniel & Charles Elias Disney
​

---

Boyd Lodge in Minnesota...Ahhh!

Nancy & Roger Schwieters lifetime close family friends. "Nancy's family (Lynn and Ceil Boyd) are family friends since Charles Elias Disney was a toddler and he learned to swim from their docks and their beaches of beautiful 'sugar sands!' Meredith Alvah Disney and Daniel and Charles Elias Disney stayed many times at Boyd Lodge again in the 1990's! The Schwieters are so genuine and very kind to everyone! Their iconic Boyd Lodge continues in Crosslake, Minnesota and is a resort everyone would enjoy! Our Disney family and many of our friends resorted there for many summers!" Daniel and Charles Elias consider the Schwieters family as very special and longtime close friends to this day! Both brothers often say: "Boyd Lodge is THE place to stay for a really exciting and charming vacation experience! There is really nothing to compare with the hospitality you will enjoy every time you are a guest at this iconic lodge in the forest of Crosslake, Minnesota!! And the natural scenery and the fishing is always perfect!"
Charles Elias & Daniel H. Disney

---

---

R. Crosby Kemper, Jr. was a lifetime close and personal family friend and business associate to Charles Elias Disney and Daniel H. Disney. He was the Chairman & CEO of UMB Financial Corporation (UMB) Banks. The Kemper Families have been civic and charity leaders for over 100 years! Crosby was quite generous and he helped so many individuals and his philanthropy extended into many, many, circles throughout his entire life. Crosby single-handed rescued the venerable Kansas City Symphony by writing a single personal check that prevented the orchestra from complete bankruptcy! Crosby led the fund raising to build a 20 story hotel in the heart of downtown Kansas City, MO---the first new hotel in over 20 years! Daniel and Charles Elias presented the first check to Crosby to initiate the fund raising for this hotel! And, among others, he established the marvelous Kemper Art Galleries! Crosby inspired and raised the funding for the iconic Kemper Arena in the American Royal district in the west bottoms of Kansas City. Honestly, "Crosby was the real McCoy!" He is poised above with three of his beautiful horses on his farm.

---

Hallmark Cards: An American Original

---

---
---

​Bob Iger, Chairman & CEO of The Walt Disney Company to serve on President Trump's Strategic and Policy Forum...
​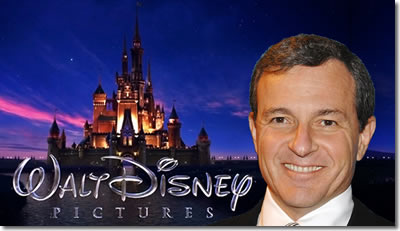 Bob Iger The Walt Disney Company Chairman and CEO is among the list of business leaders who will make up President Donald Trump's Strategic and Policy Forum, with regular meetings scheduled in The White House. Stephen A. Schwarzman, the chairman and CEO of The Blackstone Group, will chair the group.

Members "will be charged with providing their individual views to the President – informed by their unique vantage points in the private sector – on how government policy impacts economic growth, job creation, and productivity. The Forum is designed to provide direct input to the President from many of the best and brightest in the business world in a frank, non-bureaucratic, and non-partisan manner."

In a statement, Trump said, "This Forum brings together CEOs and business leaders who know what it takes to create jobs and drive economic growth. My administration is committed to drawing on private sector expertise and cutting the government red tape that is holding back our businesses from hiring, innovating, and expanding right here in America."

Iger issued a statement saying he considered service on the panel "non-partisan."

"The Forum provides a non-partisan approach to key economic policy issues, reflecting an array of individual perspectives from a cross-section of industries," Iger said. "I welcome the chance to be part of the important discussions about the most effective ways to grow jobs and expand economic opportunity in America."

Charles Elias Disney remarked: "Uncle Walt Disney would be very proud of Bob Iger's willingness to serve our great country on President Donald Trump's Forum!"
---
---
Bank of America really played a very significant role in the early beginnings of Walt Disney's fondest dreams!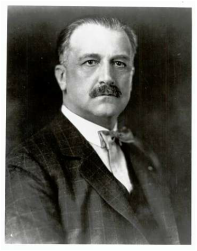 Amadeo Pietro Giannini
, also known as
Amadeo Peter Giannini
(May 6, 1870 – June 3, 1949) was an American banker who founded the
Bank of America
. Giannini is credited as the inventor of many modern banking practices. Most notably, Giannini was one of the first bankers to offer banking services to
middle-class
Americans, rather than only the
upper class
. He also pioneered the holding company structure and established one of the first modern trans-national institutions.
Giannini founded the
Bank of Italy
in San Francisco on October 17, 1904. The bank was housed in a converted saloon as an institution for the "little fellow." It was a new bank for the hardworking immigrants other banks would not serve. He offered those ignored customers savings accounts and loans, judging them not by their wealth, but by their character. Deposits on that first day totaled $8,780. Within a year, deposits soared above $700,000 ($13.5 million in 2002 dollars). The
1906 San Francisco earthquake
and fires leveled much of the city. In the face of widespread devastation, Giannini set up a temporary bank, collecting deposits, making loans, and proclaiming that San Francisco would rise from the ashes.
Giannini helped nurture the
motion picture
and wine industries in California. He loaned
Walt Disney
the funds to produce "
Snow White and The Seven Dwarfs"
the first full-length, animated
motion picture
to be made in the United States! When Walt and Roy repaid this loan to Giannini, they became longtime friends! And it was
Bank of America
that provided so much of the funding brothers Walt and Roy O. Disney needed to build the original
Disneyland
in Anaheim, CA in 1954-55! Often, Walt would say: "There may never have been a
Disneyland
without Amadeo Giannini and his
Bank of America
!"
During the
Great Depression
, he bought the
bonds
that financed the construction of the
Golden Gate Bridge
.
During
World War II
, he bankrolled industrialist
Henry Kaiser
and his enterprises supporting the war effort. After the war, he visited
Italy
and arranged for loans to help rebuild the war-torn
Fiat
factories. Giannini also provided capital to
William Hewlett
and
David Packard
to help form
Hewlett-Packard.
​Amadeo Giannini was a genuine one-of-a-kind gentleman and such a good friend, and
"his word was always his bond."
Brothers Charles Elias Disney and Daniel H. Disney have banked with
Bank of America
for their entire lives!
​
---
---
So many close Family & Friends! Often, never enough time to spend with those we love...ahh...."The Circle of Life..."
​
---
First Cousins Roy Edward Disney & Charles Elias Disney were very close lifetime friends. Sadly, Roy Edward Disney passed away in 2009...
---
---
Raymond Arnold Disney was one of Walt Disney's older brothers...
RAYMOND ARNOLD DISNEY was a proud and very active and devoted longtime member of the Shriner's A. A. O. N. M. S. Al Malaikah Shrine Temple in Los Angeles, California. He was an avid supporter of the Shriner's Hospital for Children in Los Angeles. He was a Mason for many years. He bequeathed much of his large estate to the Shriner's Hospitals for Children and the Shriner's Burn Institute for Children. Each year Raymond sold many thousands of tickets to the annual Al Malaikah Shrine Circus in support of the Al Malaikah Shrine Center in Los Angeles, California.
​
Shriner's Hospitals for Children® is changing lives every day!
"Your donation, no matter how small or large, will make a difference!" ONLY 63 cents a day...$19.00 a month!
​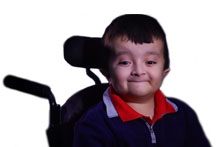 Through innovative pediatric specialty care, world-class research and outstanding medical education. Our 22 locations in the United States, Canada and Mexico provide advanced care for children with orthopedic conditions, burns, spinal cord injuries, and cleft lip and palate.
Shriner's Hospitals for Children is a 501(c)(3) nonprofit organization and relies on the generosity of donors. All donations are tax deductible to the fullest extent permitted by law. Shrine Hospitals are among the finest Children's Hospitals in the World!
Our Mission:
Shriner's Hospitals for Children has a Mission to:
Provide the highest quality care to children with neuro-musculoskeletal conditions, burn injuries and other special healthcare needs within a compassionate, family-centered and collaborative care environment.
Provide for the education of physicians and other healthcare professionals.
Conduct research to discover new knowledge that improves the quality of care and quality of life of children and families.
This Mission
is carried out without regard to race, color, creed, sex or sect, disability, national origin or ability of a patient or family to pay.
Our Vision:
Become the best at transforming children's lives by providing exceptional healthcare through innovative research, in a patient and family centered environment.
Contact Us:
Shriner's International Headquarters
2900 Rocky Point Dr.
Tampa, FL 33607
Main: 813-281-0300 or Donations: 855-401-4897
Patient Referral & Eligibility Information:
Patient referral and eligibility information Phone: 800-237-5055 (in the U.S.) or 800-361-7256 (in Canada)
Visit our Shriner's Hospitals website. For more information, please visit:
www.shrinershospitalsforchildren.org
---
---
Charles Spencer Chaplin & Walter Elias Disney 1939. Charlie and Uncle Walt were very close friends across many years in Hollywood!